Basic information
Original title:

TEN-T passenger transport connections to border regions

Acronym:

TRANS-BORDERS

Researchers involved:

Duration:

1 June 2017–31 May 2020

Code:

CE973
Description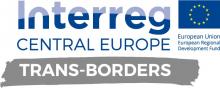 Improving accessibility from peripheral cross-border areas, where public transport connections are still underdeveloped, to the TEN-T core network poses a challenge in central Europe. TRANS-BORDERS wants to improve railway links and alternatively bus lines in the peripheral regions. The project is based on three pillars: better governance, joint planning and operational implementation. Working on these pillars, TRANS-BORDERS aims to make peripheral areas in border regions more accessible by improving public transport links and connecting them to closest TEN-T nodes abroad. In order to establish and extend these links it is important to strengthen professional inter-ministerial and inter-departmental cooperation and ensure smooth decision and policy making processes between cross-border regions. To enhance cohesion and cooperation, TRANS-BORDERS will develop guidelines and a joint action plan regarding an establishment of encompassing steering committee for cross-border regions in peripheral regions far from the TEN-T network.
Lead partner
Sächsisches Staatsministerium für Wirtschaft, Arbeit und Verkehr
Project manager at ZRC
Partners
Amt der Kärntner Landesregierung • Województwo Dolnośląskie • KORID LK, spol. s r.o. • Verkehrsverbund Oberlausitz-Niederschlesien GmbH • Gmina Miejska Bolesławiec • Verkehrsverbund Kärnten GmbH • RRA Koroška, regionalna razvojna agencija za Koroško, d.o.o.
Funded by
Interreg Central Europe
Keywords
crossborder public passenger transport • TEN_T corridors • border areas