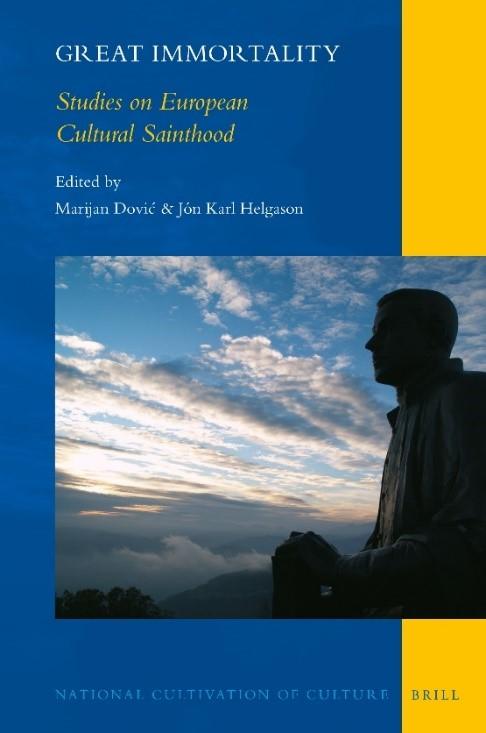 Book edited by Marijan Dović and Jón Karl Helgason longlisted at ESCL/SELC
Published on: 5. July 2021
Great Immortality, a collection of essays on European cultural sainthood edited by Marijan Dović (ZRC SAZU) and Jón Karl Helgason (University of Iceland), has been longlisted for the ESCL/SELC Excellence Award for Collaborative Research. The editors, along with editors of the other three shortlisted collective volumes, will present their work on the Zoom platform on 17 September at 18:00 CEST; the organiser will share more details about this event closer to the time.
Work on Great Immortality, which was published in 2019 by Brill, was supported, among other sources, by 'National Poets and Cultural Saints of Europe', a research project led by Dović and funded by the Slovenian Research Agency.
There are currently no new events.