IRSCHEN: Interdisciplinary Resilience through Science and Cultural Heritage Education Network
Basic Info
Project Executive on ZRC

Zvezdana Modrijan, PhD

Original Title

Interdisciplinary Resilience through Science and Cultural Heritage Education Network

Collaborators

Lucija Lavrenčič

,

Agata Tomažič

Code

(IRSCHEN)– 2020-1-AT01-KA226-HE-092503

Duration

since April 1, 2021 to March 31, 2023
Description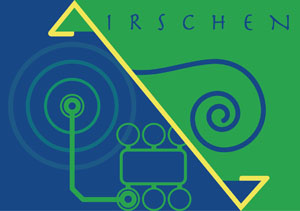 https://tamonopatia.org/irschen/
The importance of digitalization, creativity and cultural awareness is always present, but is particularly emphasized in the current situation, at the time of COVID-19 pandemic. We need to acquire new skills and competences that strengthen creative potential and thus contribute to the resilience of the educational, cultural and creative sector. Our project is a cooperation between educational / academic institutions and private buisnesses that can see a big opportunity to thrive and improve their skills and offers in terms of new tools and digital competences ai ICT and visualisation techniques.
Through this interdisciplinary network, all partners can improve and promote technical skills, media literacy and awareness of our common cultural heritage while fostering our solidarity to overcome the negative effects of the pandemic. The digital transformation of European Cultural Heritage (ECH) sites in the field of archaeology and its adaptation to the needs of students enables further social and educational added-value. It is be possible to get to know and learn about different remote places with high importance for our common values, transfer knowledge about ECH easily and learn about similarities that unite us without physical mobility.
Seven partners from Austria, Italy, Slovenia and Greece are participating in the project.