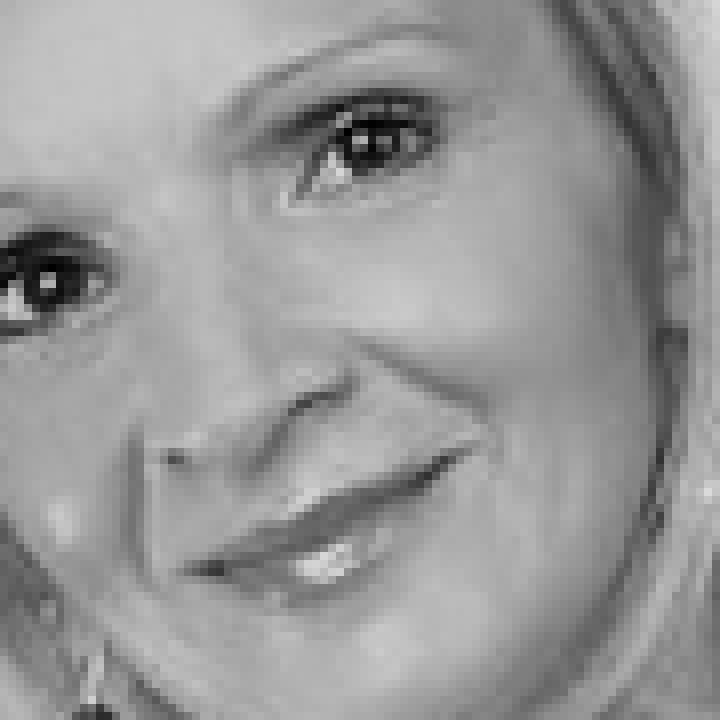 Assoc. Prof. Irena Avsenik Nabergoj, PhD
senior research fellow
+318 1 47 06 414
irena.avsenik-nabergoj@zrc-sazu.si
In her research work, Irena Avsenik Nabergoj deals with Slovenian literature and culture within the European context. Her primary interests are literary-historical, thematic, anthropological, text-type, stylistic and aesthetical aspects, links between literature and other arts, as well as comparative studies. She incorporates literary scientific research into the broader cultural historical context and highlights individual aspects through the use of the interdisciplinary approach.
Reality and Truth in Literature: From Ancient to Modern European Literary and Critical Discourse. Vandenhoeck & Ruprecht unipress, Göttingen, 2013.
Power of Love and Guilt: Representations of Mother and Woman in the Literature of Ivan Cankar, Frankfurt am Main: Peter Lang – Internationaler Verlag der Wissenschften, 2012. 423 strani, ilustr.
Longing, Weakness and Temptation: From Myth to Artistic Creations. Newcastle upon Tyne: Cambridge Scholars Publishing, 2009. 321 strani.
Mirror of Reality and Dreams: Stories and Confessions by Ivan Cankar. Frankfurt am Main [etc.]: Peter Lang, 2008, 309 strani, ilustr.
Literarne vrste in zvrsti: stari Izrael, grško-rimska antika in Evropa. Ljubljana: Cankarjeva založba, 2011, 623 strani; 2. del knjige je pripravljen v souredništvu s prof. dr. Dietrom Lampingom, Univerza v Mainzu.
Hrepenenje in skušnjava v svetu literature: Motiv Lepe Vide (Zbirka Kultura). Ljubljana: Mladinska knjiga, 2010, 726 strani, ilustr.
Ljubezen in krivda Ivana Cankarja (Zbirka Kultura). Ljubljana: Mladinska knjiga, 2005. 794 str., ilustr.
Ljubezen in krivda Ivana Cankarja: Televizija Slovenija: dokumentarni feljton. Režija: Slavko Hren. Ljubljana: RTV Slovenija, 2006 (ok. 90 min).
Resnica v avtobiografiji, Sporočanje resničnega v nekaterih svetovnih avtobiografijah in v Cankarjevem Mojem življenju. Slavia Centralis, 2011, letn. 4, št. 1, str. 80−96
Temptation and abduction in epic poems and short narratives from antiquity, the Middle Ages and modern times: intertextuality and the Slovenian motif of Fair Vida. V: Podtergera, Irina (ur.). Schnittpunkt Slavistik: Ost und West im wissenschaftlichen Dialog. Göttingen: V & R unipress, cop. 2012, 2012, teil 2: Einflussforschung, str. 263−275.
Nasilje v Cankarjevi drami Kralj na Betajnovi in medbesedilni stiki z evropsko literaturo. Jez. slovst. (Tisk. izd.). [Tiskana izd.], mar.-apr. 2008, letn. 53, št. 2, str. [33]-47.
Transformation of sensuality in the Slovenian ballad of Lepa Vida (Lovely Vida). Traditiones - Inšt. slov. narodop. Ljublj., 2007, letn. 36, št. 1, str. 209-225.
Simbolni slog v Cankarjevi osebnoizpovedni prozi. Slavistična revija, okt.-dec. 2005, letn. 53, št. 4, str. [553]-568.
Hrepenenje po domovini v poeziji slovenskih avtoric v zdomstvu. Dve domovini, 2005, št. 21, str. 125-142.
* 1994
graduated at the Faculty of Arts, University of Ljubljana, at the Department of Slovenian Studies and at the Department of Art History
* 1993−1995
employed as soprano in the Slovenian Chamber Orchestra
* 1995−2000
employed at RTV Slovenija as proofreader–phonetician
* 1998
completed her Master's degree in Literary Sciences at the Faculty of Arts, University of Ljubljana
* 2000
enrolled in the PhD studies in Literary Sciences at the Faculty of Arty, University of Ljubljana
* 2000−2003
employed as a Junior Researcher at the Institute of the Bible, Judaism and Early Christianity at the Faculty of Theology, University of Ljubljana
* June 2004
received her PhD in Literary Sciences at the Faculty of Arts, University of Ljubljana
* since 2004
has been performing her research and educational work at three scientific or, rather, educational institutions: at ZRC SAZU, at the University of Nova Gorica and at the Faculty of Theology, University of Ljubljana
* since 2004
employed as a researcher in the research program and projects of the Faculty of Theology, University of Ljubljana
* since 2004/2005
has performed additional teaching work as supplementary employment at the School of Humanities, University of Nova Gorica, providing the following subjects:
at the 1st level: Introduction into the study of literature with literary theory, Writing text types; Selected chapters from old Slovenian literature
at the 2nd level: Images of women in the world of myths and their reception in Slovenian literature; Slovenian literature in diaspora (electives)
* since 2005
included in research projects and partly employed at the Institute of Cultural History ZRC SAZU
* February 2006
elected to the title "Assistant Professor in 'Slovenian literature'" at the University of Nova Gorica
* June 2006
elected to the title "Research Fellow" at ZRC SAZU
* September 2006
elected to the title "Research Fellow" at the Faculty of Theology, University of Ljubljana
* 2008−2013
employed at the Centre for Interdisciplinary research ZRC SAZU
* November 2009
was conferred the Zois Award for outstanding achievements in the field literary sciences
* May 2011
elected to the title "Associate Professor in 'Literature'" at the University of Nova Gorica
* June 2012
elected to the title "Senior Research Fellow" at ZRC SAZU
* February 2013
elected to the title "Senior Research Fellow in the field of Religion and Anthropology of Religion" at the University of Ljubljana
* September 2013
employed at the Institute of Cultural History ZRC SAZU
Keywords
literary criticism
literary theory
Aesthetics
cultural anthropology
cultural history
Slovenian and comparative literature