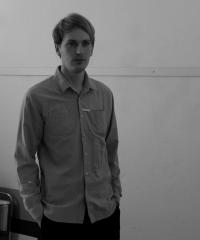 Date of Birth: 1 November 1979
Education: Doctorate
Research Title: Research Assistant, PhD
Research interests
Grants:
Bourse d'étude du Gouvernement français (Paris, FR, March – May 2004)
Jan van Eyck Academie research grant (Maastricht, NL, January 2009 – December 2010)
Alexander von Humboldt Stiftung research grant for postdoctoral researchers (Bonn, DE, June 2011 – May 2013)
Lectures:
"Psyhoanalysis: from subjectivation to subjection? ", The Politics of Life: Michel Foucault and the Biopolitics of Modernity, Södertörn University, Stockholm, SE, 5 September 2009.
"A Matter of Language: Lacan vs. Aristotle", Un-titled: Affirming Negations – Negating Affirmations, Institute for Cultural Inquiry, Berlin, DE, 2 July 2010.
"Truth and body", Cornell University, Ithaca, NY, USA, 23 April 2011.
"Technology of jouissance", Critical Legal Conference, Aberystwyth University, Aberystwyth, UK, 9 September 2011.
 
Selected publications
(2011) Other Love. Lacan and Anti-philosophy, Ljubljana: Založba ZRC.
(2010): "Psychoanalysis in the mirror", in: Marcellini, A., Becoming Real (Göteborg: Kongsthögskolan Valand), p. 32-42.
(2010): "The invention of new love in psychoanalysis", Filozofski vestnik, 31, no. 2, p. 189-204.
All publications (COBISS) >>
Selected projects
BIOMOT (international research project • 1. September 2011–31. August 2015)