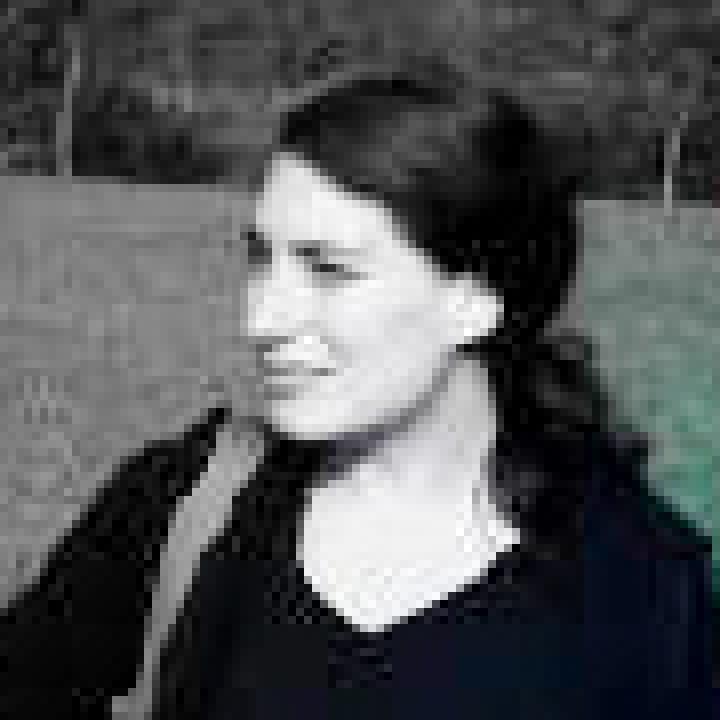 Urška Strle, PhD
PhD in History, Research Assistant, PhD
+386(0)1/4706485
ursulus@yahoo.com
Urška Strle finished her studies in history at the Faculty of Arts in Ljubljana in 2004 with a diploma work on the topic of women's movement in Slovene and Slovak women's magazines; her thesis was based on a year-long research carried out in Bratislava. During 2006 she changed her research interest from the field of women's history to the history of migration. In October 2006, she substantially improved her knowledge of migration at the Erasmus Intensive Phase of Joint Master in Migration and Intercultural Relations in Oldenburg. In November 2006 she was employed at the Slovenian Migration Institute as a young researcher. In the beginning of 2008 she spent nine weeks doing research in Canada. In 2010 she completed her PhD thesis entitled Slovenians in Canada: Emigration through the Prism of Oral Testimony. The following year, her thesis was selected as the best research work in the field of emigration studies in 2010 by the Office of the Republic of Slovenia for Slovenians Abroad. In 2012 she was selected for a postdoc fellowship for research on Slovenians in Canada by the International Commitee for Canadian Studies in Ottawa; one of the results of the proposed postdoc project has been a mobile exhibition entitled The Images of Canadian Slovenians, premiered at ZRC Atrium in Ljubljana in June 2012. She has been involved in several international (CEACS, Mobility, YAM, 7th Frame Programme) and national projects. She is fluent in English, Slovak and Serbian and understands also German, Latin, Czech and Croatian.
Fields of work: history of migration, contemporary history of Slovenes, history of Canada, oral history, case studies, women's question
STRLE, Urška. Slovenke na Balkanu. Studia Balcanica Bohemo-Slovaca, VI. Svazek 1., Přispěvky přednesené na VI. Mezinárodním balkanistickém sympoziu v Brně ve dnech 25.-27. dubna 2005, Matice moravská, 2006, pp. 56–75.
STRLE, Urška. Odnos slovenskih izseljencev v Kanadi do matične domovine po drugi svetovni vojni. Dve domovini/Two Homelands 2007, no. 26, pp. 117–142.
STRLE, Urška. Bila je preprosto sreča, da sem prišla v Kanado : o razlogih za selitve skozi Stankino življenjsko zgodbo. In: Milharčič-Hladnik, Mirjam (ur.), Mlekuž, Jernej (ur.). Krila migracij : po meri življenjskih zgodb, (Migracije, Migrantke, 17, 1). Ljubljana: Založba ZRC, ZRC SAZU, 2009, pp. 89–117, photogr.
STRLE, Urška. Pustili so vse in čez noč odšli. Prispevek k izseljevanju iz Posočja v Italijo po drugi svetovni vojni v luči ustnih pričevanj. Zgodovina za vse. (2009), no. 1, pp. 113–129.
STRLE, Urška. Slovenci v Kanadi : izseljevanje skozi prizmo življenjskih zgodb, doktorska disertacija, mentorica dr. Marta Verginella. Ljubljana, 2009. 350 pp.
STRLE, Urška. Childhood in exile. Dve domovini/Two Homelands 2010, no. 32, pp. 105-118.
STRLE, Urška. K identiteti slovenskih priseljencev in njihovih potomcev v Kanadi. Prispevki za novejšo zgodovino, 2010, y. 50, no. 3, pp. 131–146.
STRLE, Urška. Slovenians in Canada : an oral history perspective. In: ALBU, Rodica (ur.). Migrating Memories : Central Europe in Canada. Vol. 2, Oral Histories. 1st ed. Brno: Central European Association for Canadian Studies, 2010, pp. 357–419.
ANTIĆ, Milica G., CRNOVIĆ, Deja, KALČIĆ, Špela, MALEŠEVIĆ, Maja, CRNOVIĆ, Deja, RAZPOTNIK, Špela, LUŽAR, Tina, STRLE, Urška, ANTIĆ, Milica G. (ur.). Na poti do lastne sobe. 1. ed. Ljubljana: i2, 2011. 165 pp., ilustr.
KREJAKOVIĆ, Silvija, STRLE, Urška. Rekvijem za harmoniku: Slovenci u kontekstu masovne odmazde u Kraljevu. Dve domovini/Two Homelands, 2011, no. 33, pp. 73–89, tabels, photogr.